The "Ginja" was referred to us by a former client and female Firefighter, Chelsea Grigsby. Dean is a great athlete and a fun dude who enjoys gymnastics as much as I do. I love his energy and general joy he brings to the gym. Dean is overall a healthy example of what our next generation of wonderful human beings can be.
Thanks,
Coach Dusty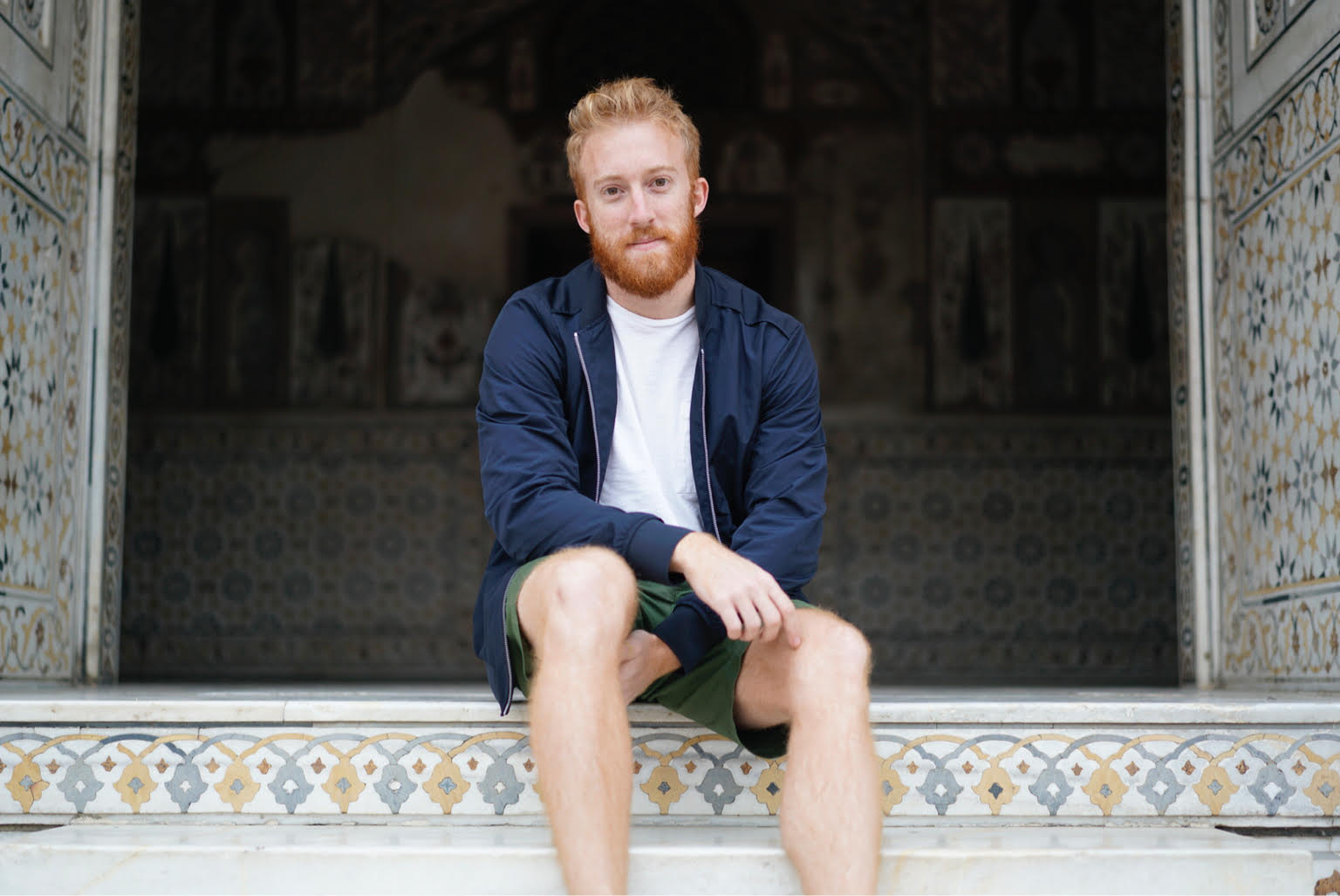 Q: What was your health and fitness like prior to CrossFit?A:
Prior to CrossFit I spent fifteen years surfing recreationally and competing through the NSSA (National Scholastic Surf Association) during high school. I also did karate for 11 years starting from when I was six.
Q: How long have you been doing CrossFit and what inspired you to start?A:
I started CrossFit in 2013. One of my first friends when I moved to Santa Barbara for Art School had been doing CrossFit for a couple years and wouldn't stop talking about it. That had me interested.
Q: What are your favorite movements and workouts and what are your least favorite?A:
Movement wise I would have to say my favorites would be the snatch and clean and jerk. They are so technical and when you have a great lift it feels satisfying. For workouts anything quick where I can push the consequences to the end and move fast. Least favorite movement has to be heavy box step ups or heavy sled pushes. So much leg pain that turns into overall pain.
Q: What is one of your most proud CrossFit moments and what is one of your more embarrassing ones?A:
Proudest moment so far was squatting more than 300lbs. It was amazing to look at where I started and see how much stronger I had become. So that ties into my most embarrassing story pretty well. I was really skinny but I thought I was 'fit'. My friend Aaron had got me to come to CrossFit for the first time in Carpinteria. The warm-up for that day was some moderate running and broad jumps up and down the street. I gave it my all during the warm-up, felt terrible by the time the workout started, and went home early. I ended up with the worst DOMS I have ever had in my life. It took a week to walk down stairs with bent legs. Painful and embarrassing lesson to start.
Q: What are your CrossFit goals?A:
I started CrossFit because it sounded fun and that has always been my main motivation. I want to get stronger, move better, and keep improving every day.
Q: You are a regular at the Thursday night Gymnastics class. Two part question: How has that helped you in your overall CrossFit fitness? And is that how you became nicknamed Ginger Ninja?A:
I'm a smaller guy and gymnastics has always been fun because it plays well in my strengths. My body awareness has also improved a lot because of gymnastics. I feel like I pick up new things quicker and have a better mental picture of how my body is supposed to move through space. As for the second part I really don't know where the 'ginger' in my nickname comes from, but I was trained to be a silent assassin from a young age in Japan.
Q: You recently participated in a team competition. What was that experience like?A:
It was a great experience for all of us. I had done four other competitions before that so I was used to the process but it was really fun to prep and compete with Geoff and Ahmed. I love competitions because they are a great representation of all the work you have put into your body. You get to show up with the support of your friends and teammates and push yourself.
Q: Any advice you can give to a newbie at DogTown?A:
Come in as consistently as you can and have fun. Check your ego at the door.
Q: What have been the most surprising changes in yourself that you have experienced since starting at DogTown?A:
How much I enjoy seeing everyone. I have a great group of friends from this gym and I will always appreciate that.
Q: As a photographer, what CrossFit athlete would you love to get to work with?A:
I would love to work with Pat Vellner. Promote redheaded athletes!
Q: What 2 things can you share with our DogTown family that they may not know about you?
A:
Genetically the mutation that gives people red hair also comes with an increased pain tolerance and sensitivity to temperature fluctuations. Also redheads were burnt as witches during the dark ages (These count right?).