Since Julia has started at DogTown, she has grown as an athlete, as a person and an integral member of our community! Naturally strong, her numbers have increased astronomically over the course of 4 years. She has an impressive, hefty 300 plus pound deadlift.
Julia has been an awesome member who has participated and helped organize our Crush Cancer fundraiser over the last three years in which time, she alone has raised over $150,000. Jules is literally the best!
Thanks,
Coach Dusty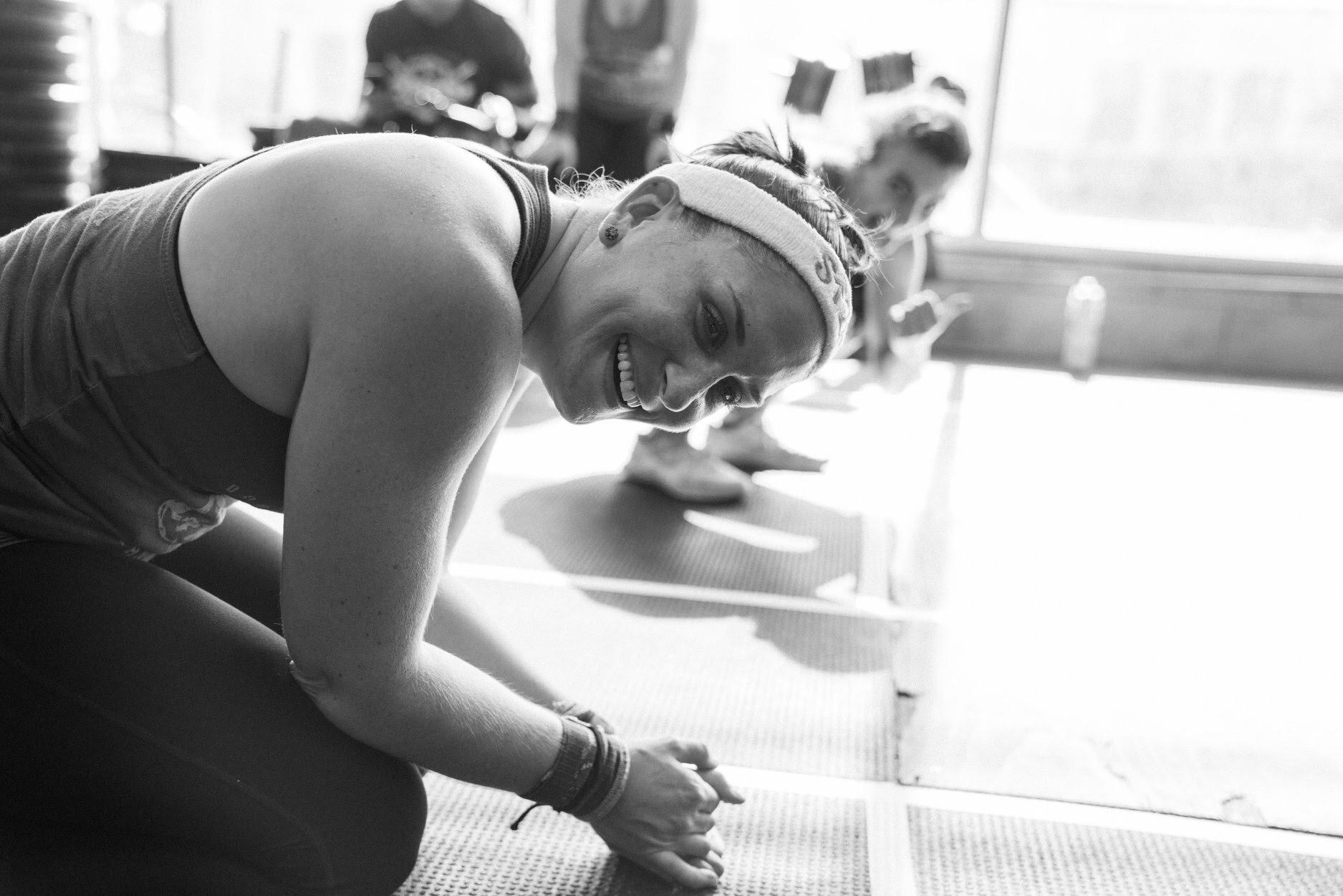 Q: What was your health and fitness like prior to CrossFit?
A:
Growing up I loved playing sports and competitive soccer pretty much ruled my life through high school, but my fitness totally dropped off during college and the years following. Prior to joining DogTown I would go to LA Fitness a couple of days per week, hop on the elliptical or treadmill for 30 minutes and then awkwardly walk by all of the weight machines telling myself I'll try them next time. I joined a lot of group fitness classes like spin and step and even got into Zumba for a bit, but I could not find anything that kept my interest or made much of a difference in my fitness level. When I started at DogTown I could not do a single push-up!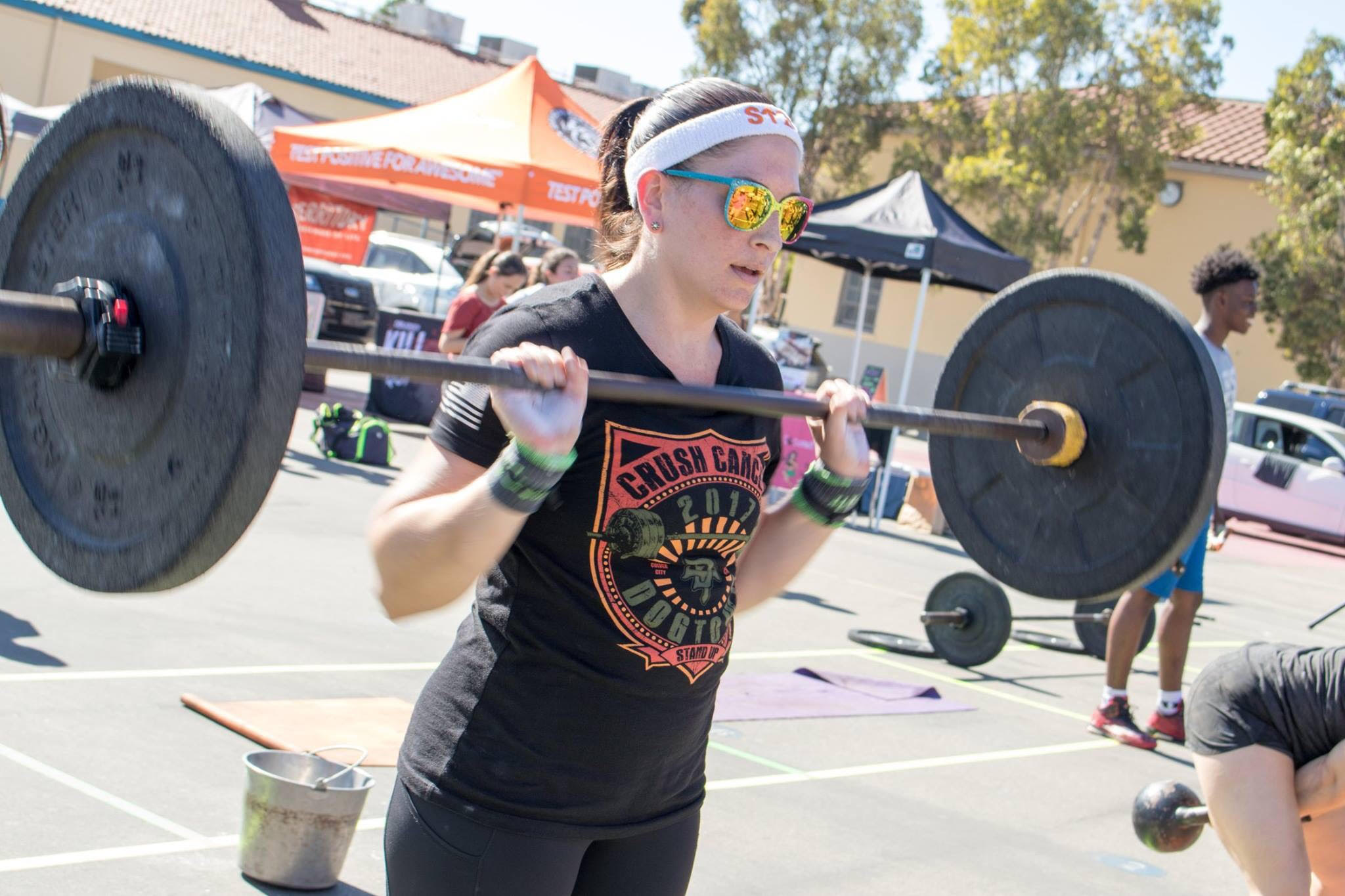 Q: How long have you been doing CrossFit and what inspired you to start?

A: I started at DogTown 5 1/2 years ago. I actually had no interest in trying CrossFit because I thought for sure it would be too hard and I wouldn't enjoy it. A friend of mine had been a member at DogTown and kept pushing me to try a class, insisting I would love it. A couple of years later her cousin Olivia, who happens to be my sister-in-law (it's a very cute story), had moved to LA and had also joined DogTown, so now I had two people pressuring me to try CrossFit. I finally agreed to go to a "Bring A Friend Saturday" figuring I'd appease them by trying it once and would never have to go back. I do not remember what the workout was, but I do remember thinking I might die. My next thought was, "I can't wait to do that again!" I joined that Monday!

Q: What are your favorite movements and workouts and what are your least favorite?

A: I love any workout that has a lot of barbell. Deadlifts, squats (any kind), and double unders are my favorite movements. I don't love to run, but I have gotten A LOT better at it since starting CrossFit. Gymnastics movements are definitely the most challenging for me, but my least favorite has to be wall walks. They make my head feel like it might explode.


Q: What is one of your most proud CrossFit moments and what is one of your more embarrassing ones?
A:
My proudest CrossFit moment was when I finally figured out how to link together my toes to bar. After about 3 1/2 years of practice and conceding that it was just never going to happen, things finally clicked and I figured it out. I was so excited and relieved! My most embarrassing moment happened at the old gym during the warm up run when I tripped and flew what felt like 10 feet onto the sidewalk. Less than 2 weeks later I fell again at the exact same spot. I still have the scars on my knees to prove it.
Q: What are your CrossFit goals?
A:
I have never really set any specific CrossFit goals. My hope is that I continue to get stronger and move faster. My endurance remains my biggest weakness, but also where I have improved the most since starting CrossFit, so I hope my stamina and aerobic capacity continues to increase.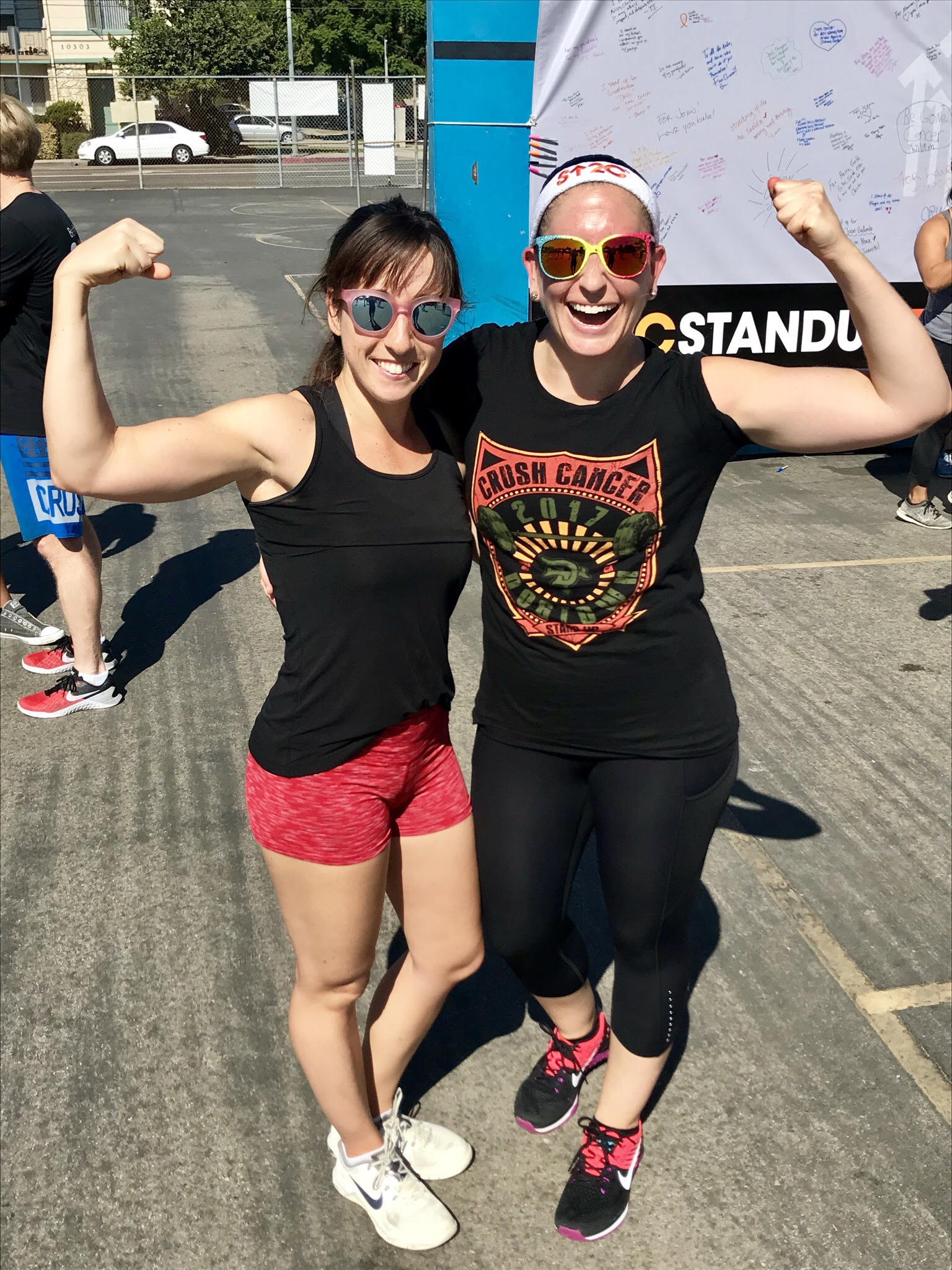 Q: When it comes time for Crush Cancer, you are the top female fundraiser. What is it that inspires you to be such a significant part of it?

A: Like everyone else my life has been impacted by cancer. I lost a grandfather to cancer, have aunts and uncles who are survivors, and an aunt who is currently in the fight. They inspire me, but I also look at Crush Cancer as an investment in my own future. Perhaps the energy and time I put into fundraising now will one day save my own life. Also, I am the Director of Development for a nonprofit, so fundraising is my area of expertise. I have no problem asking people for money, and luckily I have very supportive family and friends who believe in the mission of Crush Cancer.

Q: Since you are a DogTown OG, have you changed your approach to training over the years? If so, how?

A: Absolutely! When I first started I was so excited by how quickly I was improving, getting stronger, figuring out new movements, and hitting new PRs regularly. After the first year or so, as my body had now acclimated to daily high impact exercise, I knew I was still improving, but the difference was not as drastic and the PR's were not happening as often. I really had to adjust my expectations for myself so I would not feel disappointed. Now, 5 1/2 years in, my approach to training is really just to show up and have fun with my friends. All of the benefits that come along with doing CrossFit are wonderful, but it's my DogTown family that keeps me excited to come in every day.


Q: Any advice you can give to a newbie at DogTown?

A: Keep coming! In the beginning you will be sore all of the time, intimidated by a lot of the movements, unsure of yourself, and probably doubtful that CrossFit is for you. If you are consistent I promise you will quickly begin to see physical results, feel so much better, and have more energy. You will feel proud of yourself every day. Also, we are a very friendly bunch and love welcoming new people. Put yourself out there to be social with your classmates. Most of my closest friends in LA are people I met at DogTown, and I am so thankful for that!

Q: What have been the most surprising changes in yourself that you have experienced since starting at DogTown?

A: I can't believe that I actually love and even crave exercise now. Before CrossFit I worked out because I knew I had to be healthy, but I never actually enjoyed it. It always felt like a chore and something I often dreaded doing. I thought people who said they loved working out were literally crazy. I totally get it now because I am officially one of them.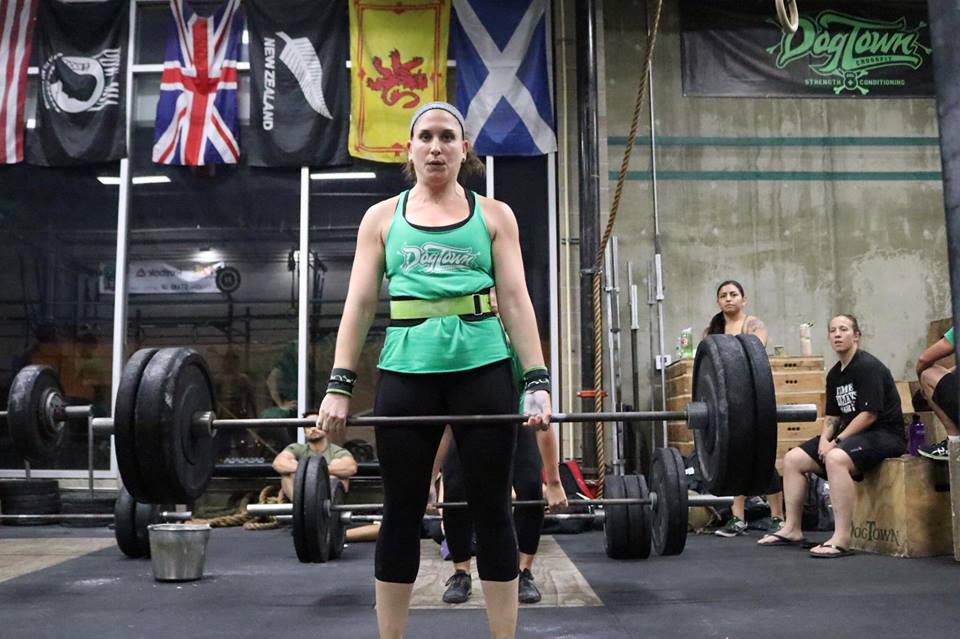 Q: What 2 things can you share with our DogTown family that they may not know about you?
A:
In college, I traveled around the world on a ship for 5 months through a program called Semester At Sea. We went to The Bahamas, Cuba, Brazil, South Africa, Tanzania, India, South Korea, Japan, Canada, and Alaska. It was the most incredible experience of my life!
My middle fingers are very crooked and I was super embarrassed by them as a kid and would try to hide them. Now I think they're fun and cute!