One of the greatest things about CrossFit is that when anyone sets into the box, they are an athlete. Nobody is judged based on what their job is or what their title is or where they grew up or the stressful day they had. We are all there to work out and be better than we were yesterday.

Everyone is bonded simply for being in the pain cave together. We push each other, we inspire each other. We cheer for each other. (We tease each other). We are a community.

So many of us though have really inspiring stories that do not get the attention they deserve. One of the most quintessential unique traits about CrossFit is that people are there after overcoming some really hard, difficult shit. And with Crush Cancer just around the corner, it's a great time to get to know one of our very own DogTown members, Jim Agee (and his wife and workout motivator, Ellen). About three years ago in August of 2015, Jim started experiencing pain that went up his leg into his back. On the third day, the pain was excruciating enough that Jim and Ellen went to Urgent Care. They were quickly sent to a urologist that same day who arranged for MRI's to be taken.

A tumor was found on Jim's lower back, up against his spine. He was seen by an oncologist who was upfront with Jim and Ellen on his diagnosis, which was non-Hodgkin's Lymphoma. He was also adamant that they would tackle it any which way they needed to. Jim felt like he was in good hands, and the promising news was he had a 90% chance of beating it.

And so Jim began 6 treatments of chemotherapy, each session three weeks apart. Jim felt pretty good, all things considered, during chemo until around the 4th session. The tiredness he felt is indescribable.

In January of 2016, Jim had finished his chemotherapy and the tumor was gone. Mentally, he was ready to regain his health and when he asked his doctor how long recovery would take, he was told 2 years. Jim was a bit skeptical of that long of a period, but the doctor was right on about that. It did indeed take that long to get back to a sort of baseline of health that he felt prior to his cancer diagnosis.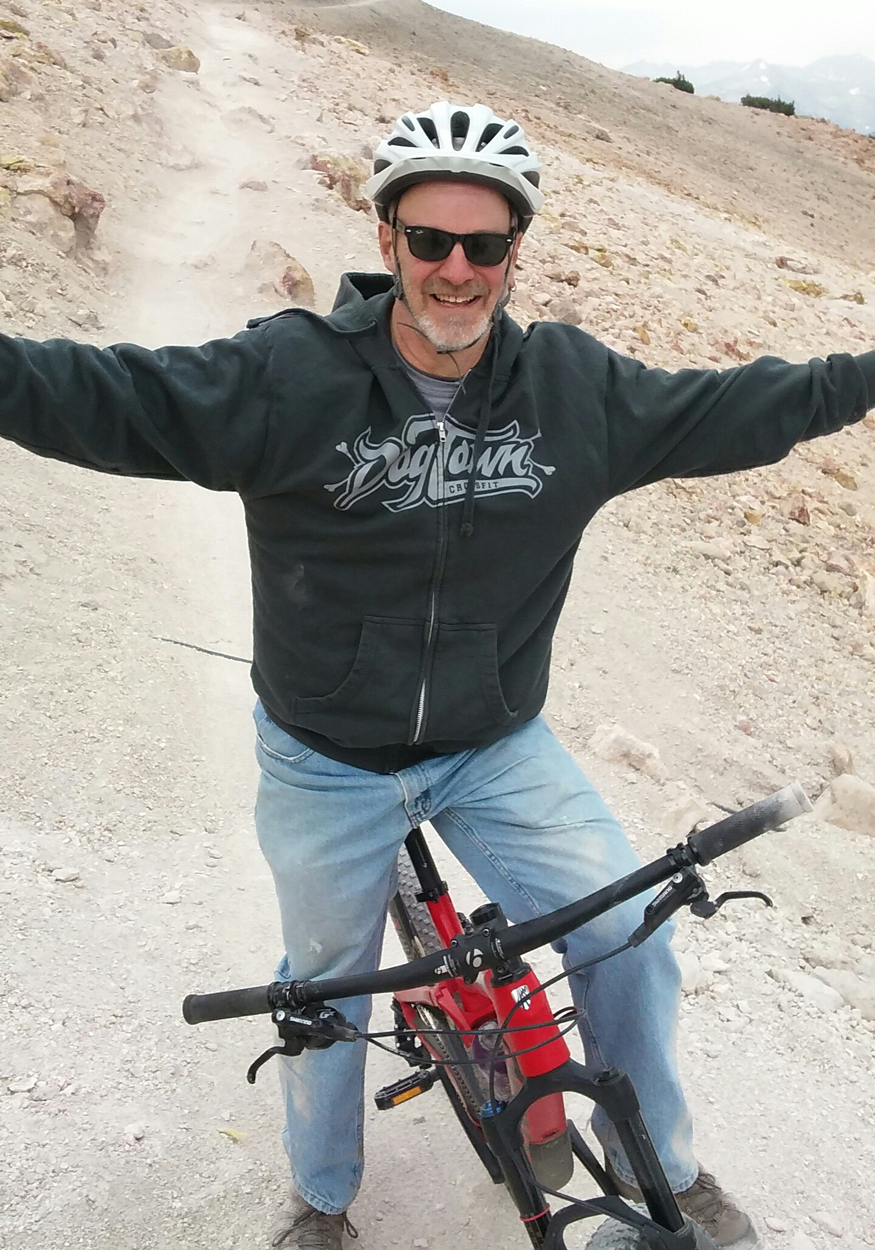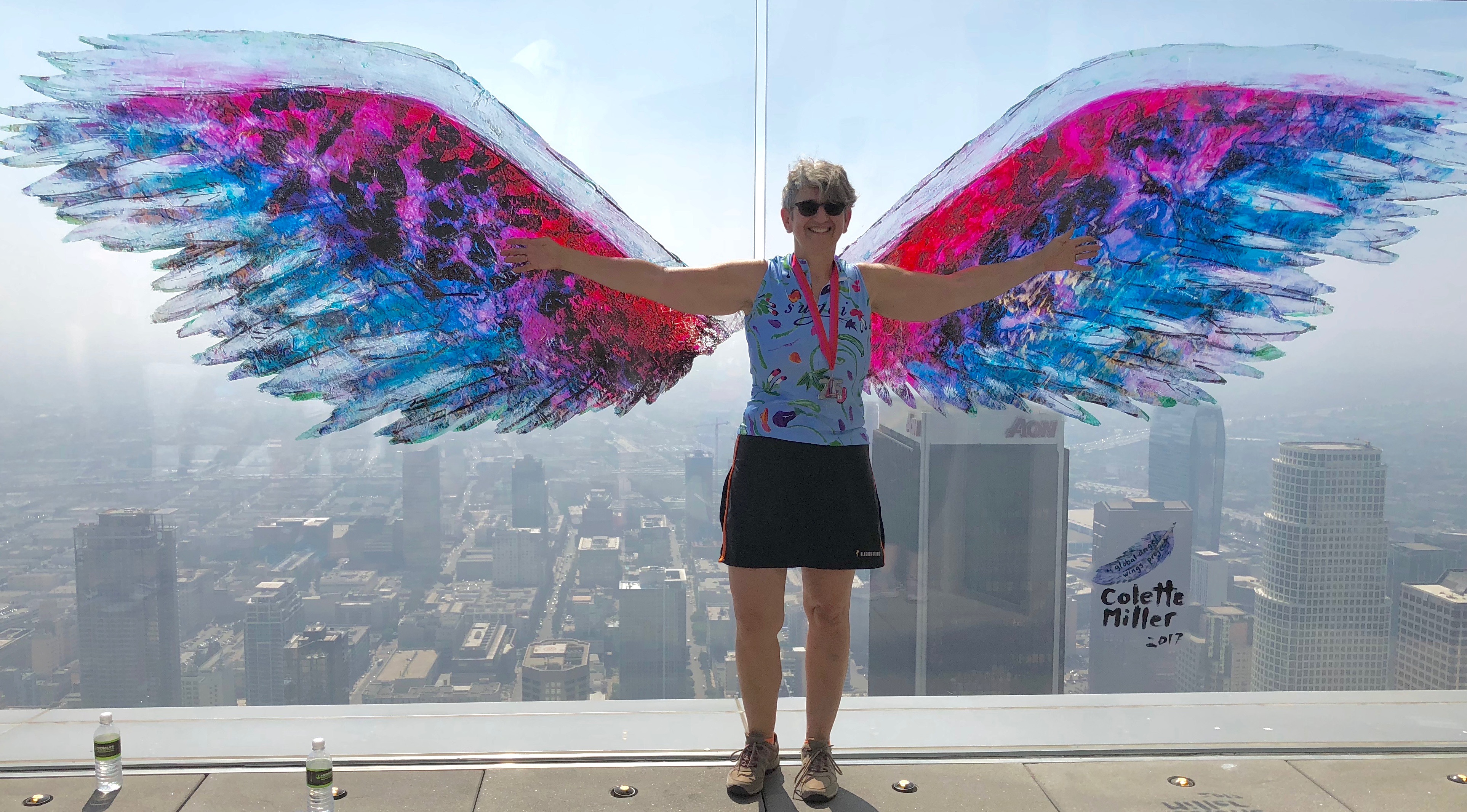 Coincidentally (which is a bit sarcastic as there is no such thing in life as coincidences) around the same time that Jim began his recovery, Ellen began her CrossFit journey. She had great success with it (Ellen is a rock star!) and as all loving wives do, she inspired Jim to sign up as well. Like everyone who comes through DogTown's On Ramp program, Jim was humbled by the workouts. He stuck with it though and more than a year later, Jim has come to love and thrive off of doing CrossFit. Prior to CrossFit (and his diagnosis), Jim and Ellen did a lot of outdoor cycling and were into century rides that are 100 miles! Ellen also has done several AIDS Life Cycle from San Francisco to Los Angeles and will be going again in 2019.


In comparison, Jim "enjoys" (again a loose term as does anyone really enjoy CrossFit workouts?) CrossFit because he likes having quick and dirty full body workouts. When they were biking, while it was fun, it was a much bigger time commitment, like spending all day Saturdays on longer rides. Jim also had no idea he would enjoy Olympic Lifting either! He loves the community of coaches and athletes and being around people who push him and motivate him to go harder. He is appreciative of the support he gets there and CrossFit is definitely going to be a mainstay for our power couple!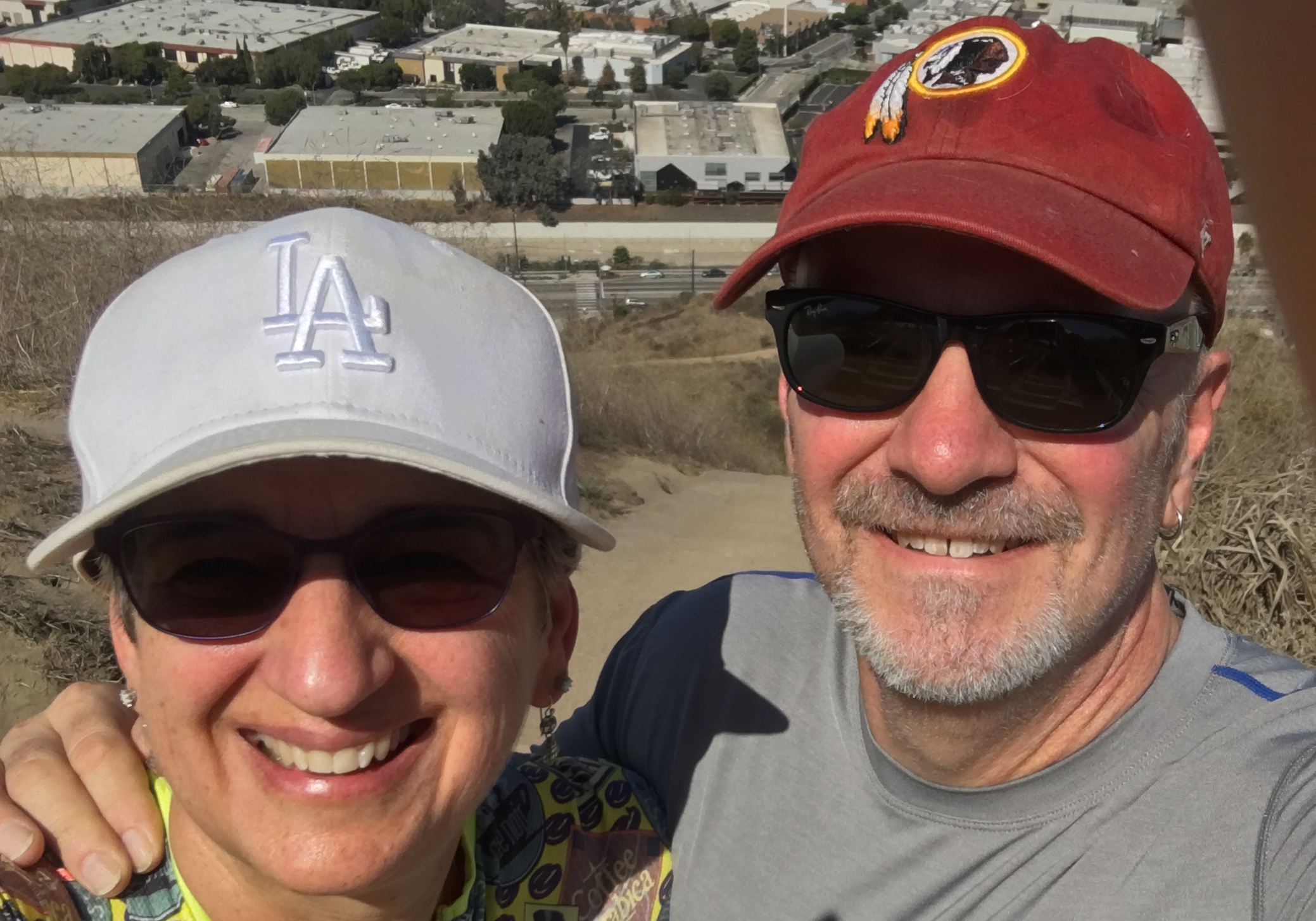 Crush Cancer is happening on SATURDAY OCTOBER 27, 2018 AT DOGTOWN CROSSFIT.
HERE'S THE STORY
Stand Up and join us in the 8th Annual 2018 Crush Cancer event that benefits Stand Up To Cancer's collaborative cancer research! This year, the main Crush Cancer event will be held in Los Angeles, California, on Saturday, October 27th. In addition, gyms from across the country and around the world will be hosting their own events- all with the goal of raising as much money as possible for Stand Up To Cancer. Crush Cancer is an endurance fundraising event and health expo where participants must raise $150 in order to participate.
This circuit-training-style workout includes five different exercises, and participants are encouraged to perform as many reps possible for one minute. They then get one minute of rest and repeat the workout twice. The health expo is open all day and features restaurants and businesses- as well as the biggest brands in the endurance workout space. Crush Cancer has raised over $875,000 in the past 7 years and gyms from across the U.S. (from Los Angeles to Boston) and the world (from Dubai to the UK to the Philippines) have participated and now it is your turn to get involved!
Join us this fall to Stand Up To Cancer! If you cannot attend our LA event, contact Kara Gross (email Kara at dogtowncrossfit.com) about creating your own local fundraiser!