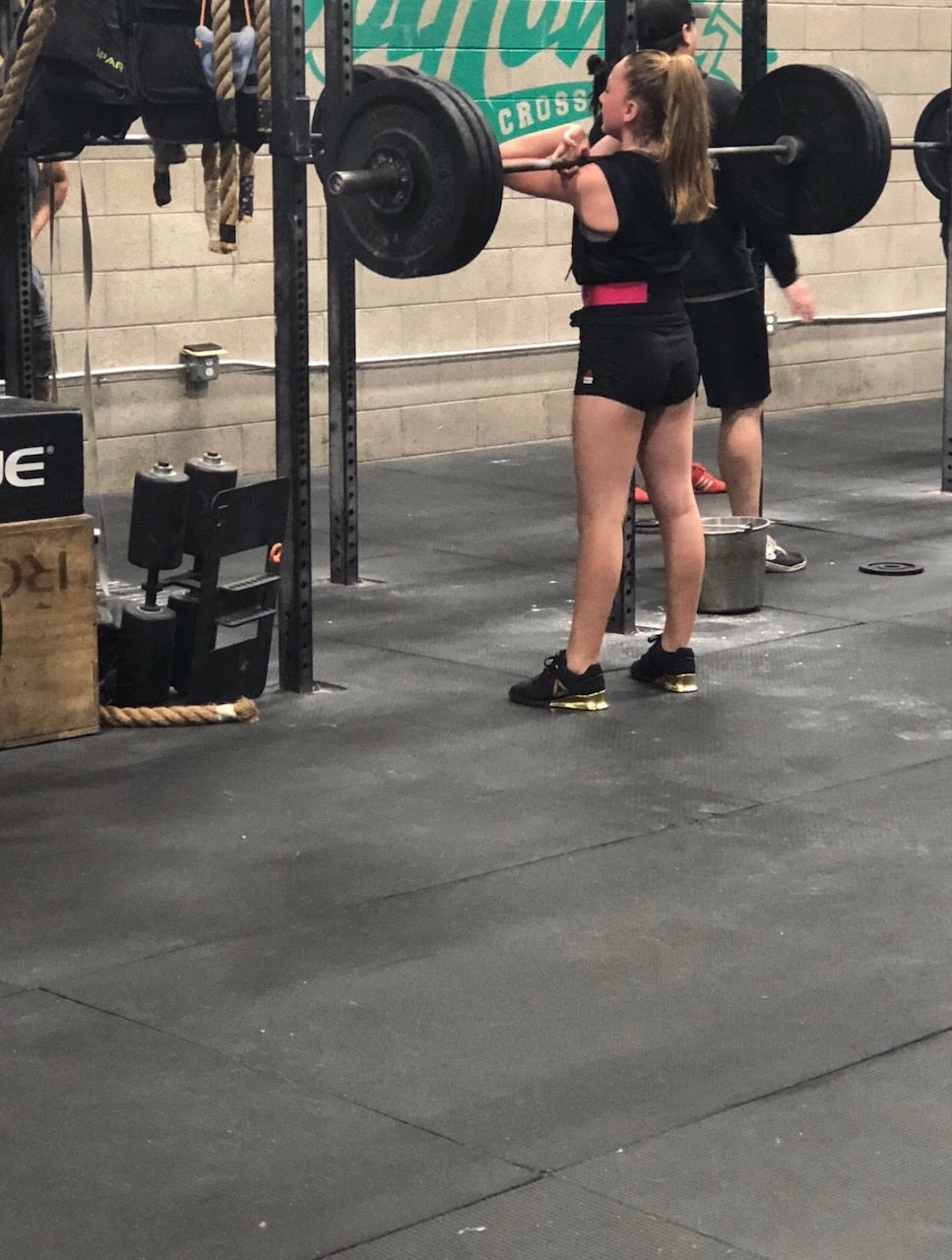 Hi DogTown Family,

Vanessa, now 12, is the youngest member at DogTown CrossFit. She came to us last year from Autumo CrossFit in Ventura, CA. We typically do not extend our training at DogTown to kids as we have never had a specific CrossFit Kids program; but after meeting Vanessa, working out with her and her mother, Tanya, we realized that like all rules, there are special exceptions that arise.

What you may not know about Vanessa is that she has been doing a form of CrossFit for over half of her life. She is present in class and takes coaching very receptively, which is something that often as adults, we have a hard time doing. According to Coach Adam Noble, she may have the best Split Jerk of anyone at the box, regardless of age. Also, through constant work and persistence in gymnastics, after hundreds of attempts and always a smile on her face, Vanessa got her first bar muscle up.

The motivation to become a better version of ourselves is a big part of what drives this community, and no one better exudes that than Vanessa (and her mom!)

Coach Dusty

Q: Ok, Vanessa, you are the youngest member at DogTown CrossFit. Is it true that you started when you were 5 years old?
A: Yes, I did start CrossFit when I was 5.

Q: What got you started so young?
A: I was on the swim team and also played soccer, so my mom thought CrossFit Kids would help with endurance. I have loved it since.

Q: What are your favorite movements/workouts and what are your least favorite?
A: My favorite movements are cleans, muscle-ups, and butterfly pull-ups. My least favorite are burpees and thrusters.

Q: What are your CrossFit goals?
A: My goal is to compete as a teen at the CrossFit Games.

Q: What is it like working out with all these crazy, beastly adults?
A: I enjoy it. It motivates me to push harder in my workouts.

Q: If you could invite a celebrity to workout with you at DogTown, who would you pick?
A: I would choose Brooke Ence because she is the epitome of fitness. She is a fitness model, actor and CrossFit athlete. Or The Fittest Women on Earth, Tia Clair-Toomey.

Q: What do your friends think of CrossFit?
A: They think CrossFit is brutal and would never try it.

Q: You often take classes with your mom. What is your favorite part of getting to do CrossFit with her?
A: My favorite part is just being able to workout with her and push her through the workouts. I am grateful that my mom introduced me to sports and fitness at a young age. It is a big part of my life.

Q: If you could give advice to a newbie coming into DogTown, what would it be?
A: Try your best every day, stay motivated, and never give up.

Q: What are two things that your DogTown CrossFit family does not already know about you?
A: I was bullied the first few years of elementary school. I don't think they would mess with me now. I am the baby of our family and I have 5 older brothers.