Nikki Coletta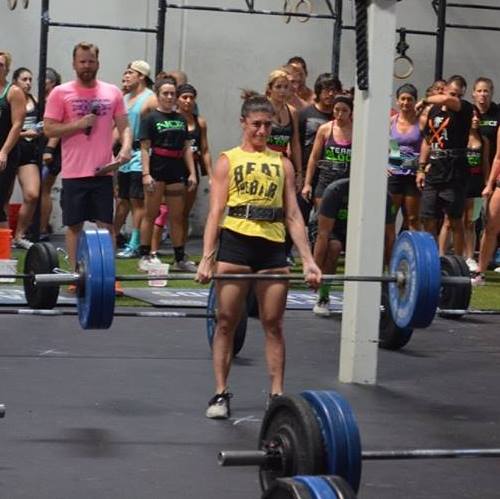 Nikki was born with a significant hearing loss and a heart defect. By the time she was 10 years old she had endured 3 open heart surgeries, pain and a pretty grim outlook. She learned at a very young age what was truly important, how to work hard, be thankful and beat the odds. Growing up was not easy as she had to sit on the sidelines a lot while she recovered and grew stronger. She is continually making up for lost time doing what others said could not be done.
Nikki trained and competed in Kung Fu for 8 years, before diving head first into CrossFit. Her CrossFit journey began in 2008 when the sport was just beginning to rise. In 2011, Nikki decided to pass on her knowledge and love for the sport through coaching. In February 2015, humbled by the opportunity to be a part of something bigger than herself, she became part of the DogTown team.
Nikki has obtained several CrossFit certificates and continues to learn on a daily basis through the coaches alongside her and the athletes that she coaches and trains with. However, her education does not stop there. She recently completed a degree in Sports Rehabilitation Therapy. Exercising is only half the battle to a strong body and mind, recovery is the other half. Nikki can help you with both.
Most of all, Nikki wants to help people believe that no matter what the odds are, you can beat them both inside and outside the box!
Qualifications:
CrossFit Level 2 Trainer
CrossFit Gymnastics
CrossFit Olympic Lifting
CrossFit Power Lifting
CrossFit Mobility
CrossFit Strongman