AJ Hebert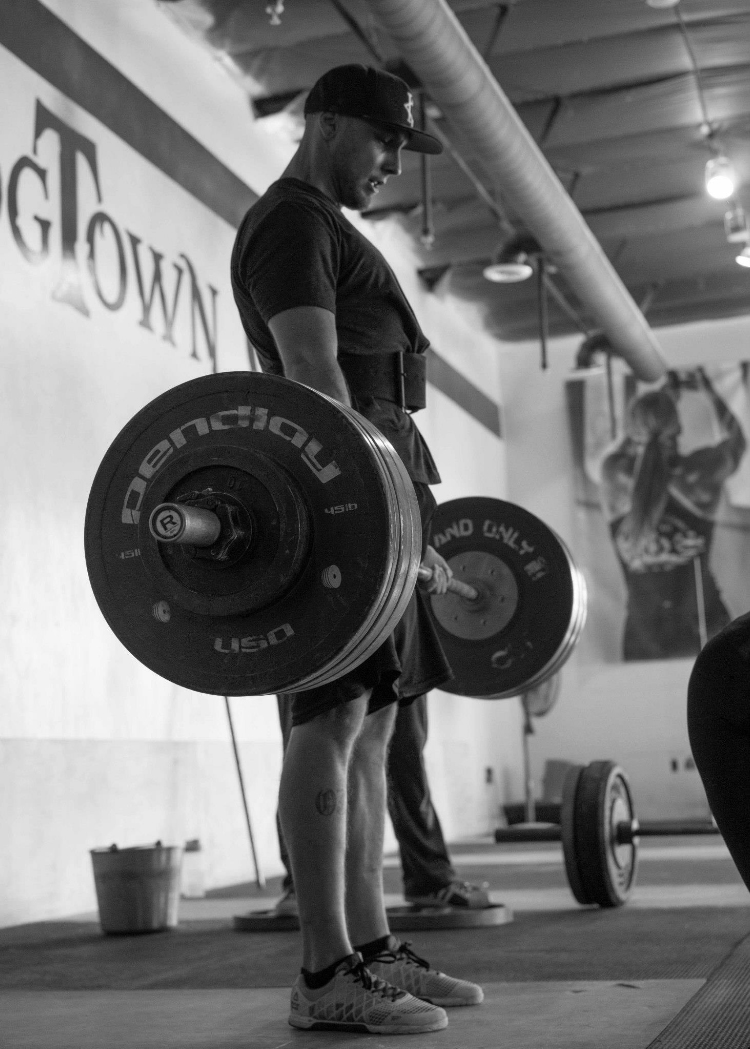 AJ has been involved with athletics and sports from a young age. In addition to the typical grade school baseball and soccer teams, he found a love for extreme sports early on: motocross, surfing, and skateboarding, to be exact.
As he got older, AJ found an interest in bodybuilding. However, after a few years of the typical "gym routine," he found himself at a loss for where to go next. Enter Crossfit. After a brutal first WOD involving a three-round couplet of kettlebell swings and burpees, there was no turning back. Fast forward a couple months, and AJ was already at a Level 1 seminar (without even being a full-time member at a box!), excited about the possibility of not only improving his own fitness, but also having the opportunity to coach others. Now, three years later, he admits he still falls more in love with Crossfit each day.
After moving from Ventura two years ago, AJ began looking for a new box to call "home," and Dogtown quickly emerged as the obvious answer: With its tight-knit community, and even the benefit of bringing your dogs to the gym (AJ has a bulldog, Buddy), AJ knew he had found the right place.
Continually striving to be better, AJ is always seeking further education on coaching while also improving his own Crossfit abilities (his favorite move is the muscle-up). His favorite coaching moments include the priceless "aha" when a member finally gets a movement to "click" at the gym.
Outside of Dogtown, you can find AJ on his Harley or up in the mountains snowboarding.
Qualifications:
CrossFit Level 1 Trainer
CrossFit Powerlifting
CrossFit Strongman
National Academy of Sports Medicine (NASM) Certified Personal Trainer